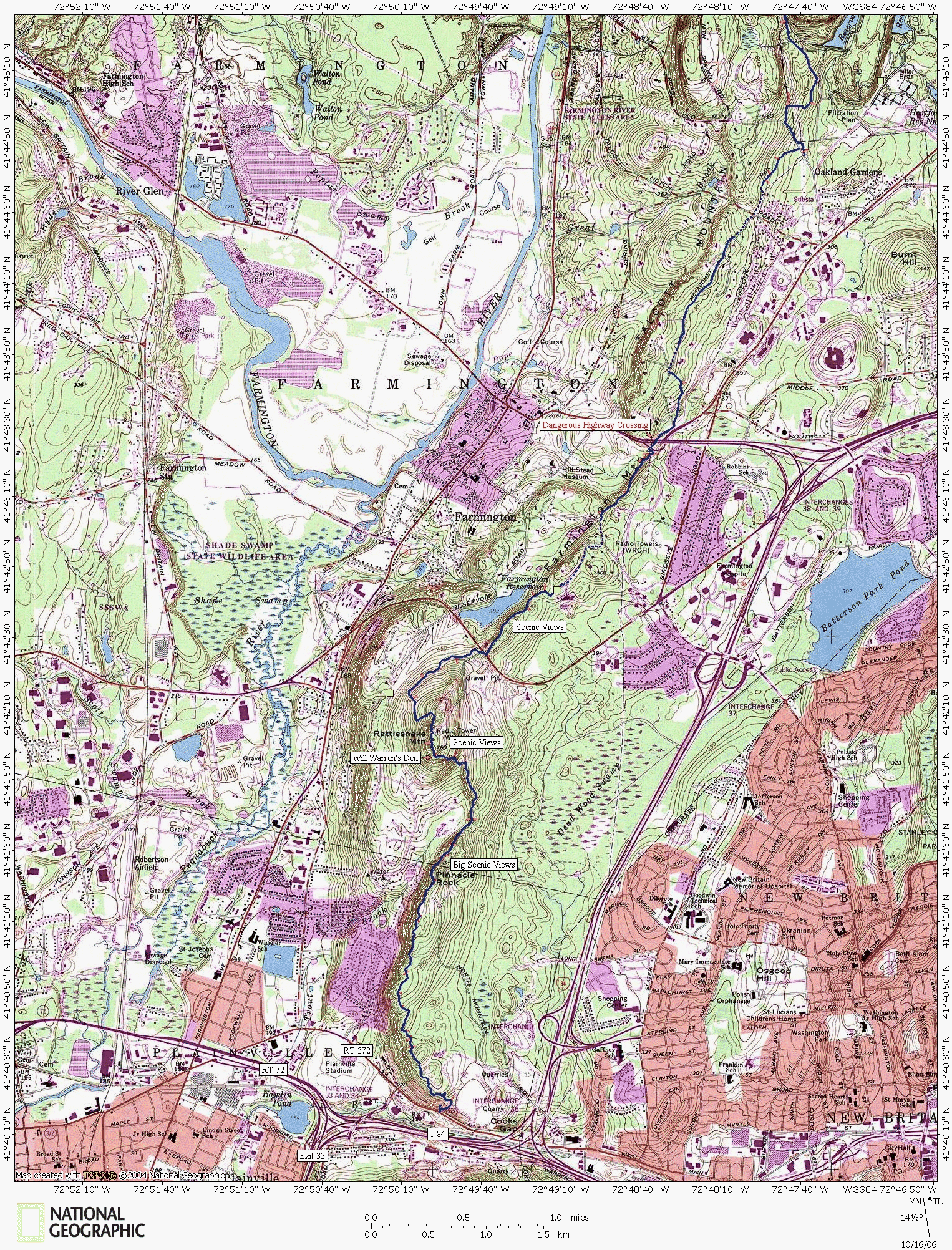 Metacomet Hiking Trail, Farmington Mountain Section
The last of the rugged mountainous terrain occurs over Pinnacle Rock and Rattlesnake Mountain. From this point on, the ridges develop a flat top with less rise.
The walk along Farmington and Talcott Mountains is an easy hike through mostly wooded residential areas. Considering the lack of back-country feel, this section could easily be skipped unless wishing for a true through-hike experience.
The Metacomet Trail backwoods begins to make a comeback through the West Hartford Reservoire area.


Previous Map
Next Map
www.nationalgeographic.com/topo
Map created with TOPO! copyright 2006 National Geographic
Trail data created by CTXGuide.com copyright 2006